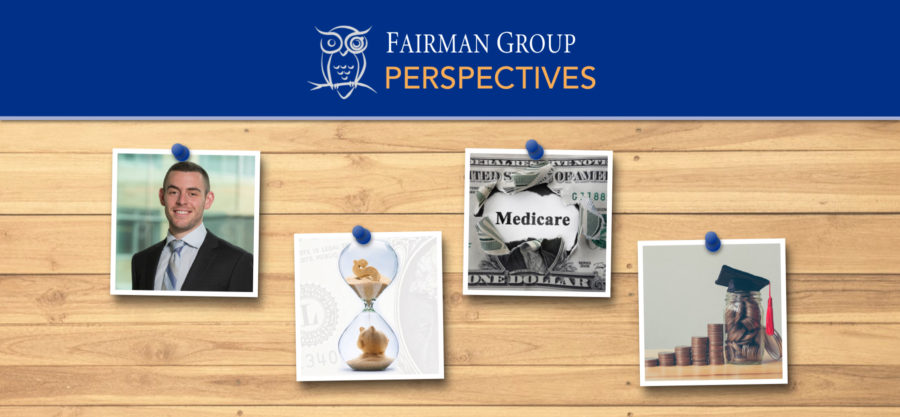 LATEST NEWS AFFECTING YOUR FINANCIAL LIFE
Welcome to our January 2020 issue of Fairman Group Perspectives, our enewsletter focused on sharing timely financial planning insights.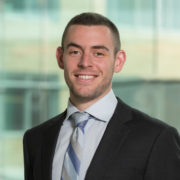 WELCOME ALEC BAUM, CFA, OUR NEW PORTFOLIO STRATEGIST
Alec Baum, CFA, will be working with the Fairman Group investment team to conduct investment manager due diligence, help clients determine appropriate asset allocation and portfolio construction, and provide clients feedback on their investment performance. His specialties include private equity analysis, investment due diligence, and financial modeling. He is a graduate of La Salle University, a holder of the CFA designation, and is working toward his MBA from Carnegie Mellon University. Welcome Alec!
While there are several positive outcomes to the SECURE Act, such as being able to contribute to an IRA beyond age 70 ½ and increasing the Required Minimum Distribution (RMD) age to 72, there is also a potentially negative outcome regarding inherited IRAs. While the beneficiary used to be able to spread distributions over their lifetime, the new law requires anyone who is more than 10 years younger than the account owner to liquidate the account within 10 years. For those inheriting high-value IRAs, this shorter distribution period will undoubtedly raise their tax rate. Read More >
Medicare premiums, deductibles, and coinsurance amounts change annually. Here's a look at some of the costs that will apply in 2020 if you're enrolled in Original Medicare Part A and Part B. People with higher incomes may pay more than the standard premium, as shown in this table. Read More >
Each year, the College Board releases its annual Trends in College Pricing report that highlights current college costs and trends. Tuition and fees increased 2.3%; room and board increased 2.9% for in-state students. Private college increased a little more with a total cost of $53K. Read More >
IF THESE OR OTHER TOPICS ARE ON YOUR MIND,
CONTACT US TODAY.
FAIRMAN GROUP HAS A TEAM OF EXPERIENCED, CREDENTIALED PROFESSIONALS READY TO HELP.